On January 27th we walked Punta Cormorant on Floreana Island. There was a large group of brightly coloured pink flamingos in the salty inland lake.
We also saw a yellow warbler
When we got back to the beach, we saw a strange creature with tentacles and a white shell.
Our guide, in his whole life of living in the Galapagos, and 20+ years of guiding there, had never seen one before! 
It was a female argonaut octopus that had washed up on the shore.  She uses the shell to hide her eggs from predators. 
We quickly took some pictures and video and returned it to the sea.
Other wildlife at the beach: a ray and a great blue heron
My afternoon siesta was interrupted when someone spotted dolphins swimming around the boat. 
I had to rush to get dressed, and got on deck just in time to snap a couple of pictures.   
SO many jellyfish in the water during our afternoon snorkle at Devils Crown.  These single cell organisms collect together in chains.  They don't sting like the tentacled jellyfish.
Devil's Crown snorkelling was amazingly clear and beautiful with so many fish and bright colours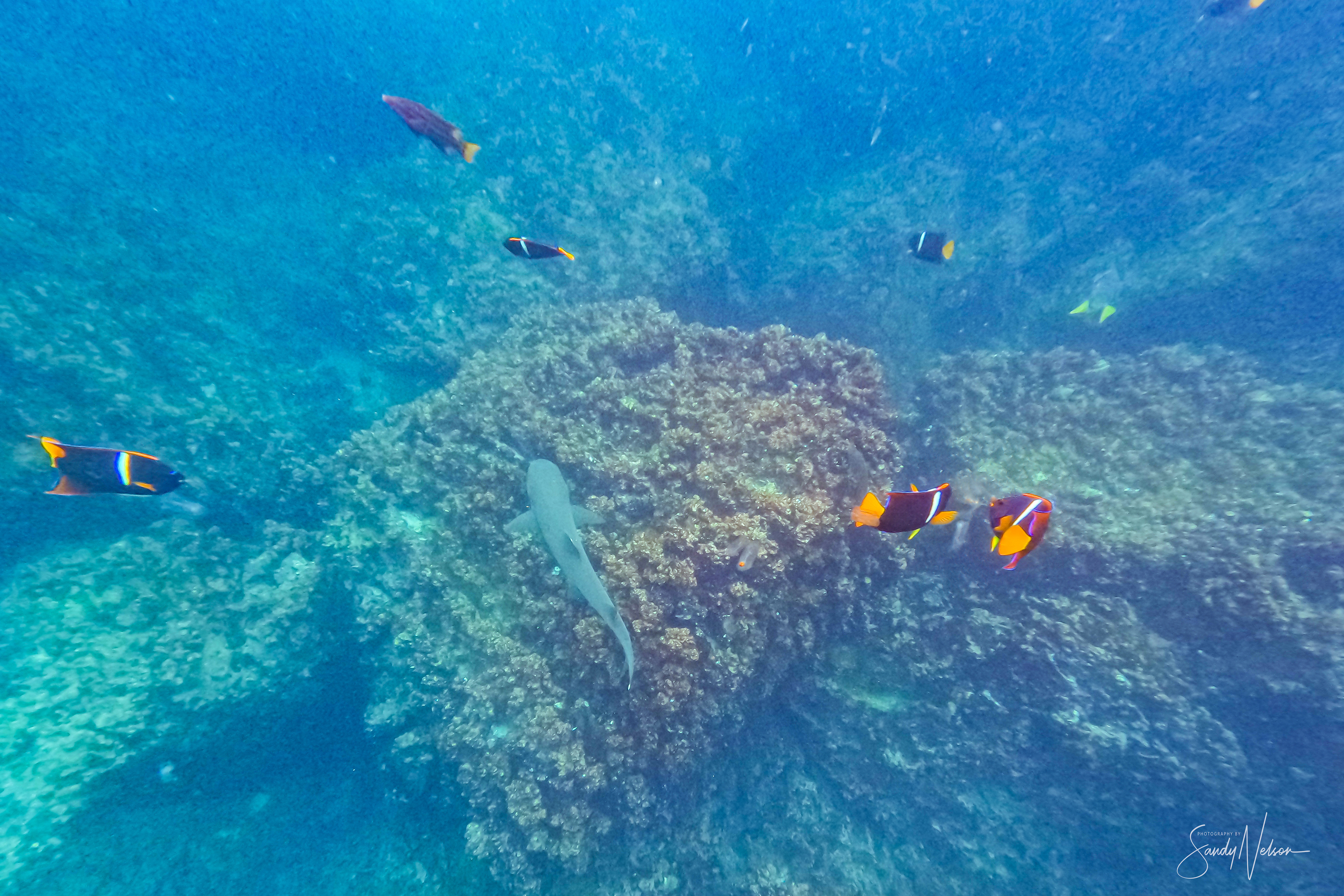 In the afternoon, we with to Post Office Bay, where sailors have been leaving letters and cards since the late 1700s. 
We picked up some postcards that were destined for Canada, and left some for our loved ones.  Bill got his after only three weeks!
A lone blue heron at Post Office Bay
A beautiful sunset to end a fantastic day